Why do you need a soccer bag?
Playing soccer is, in my opinion, one of the best ways to spend your time. It's fun, it keeps you fit, and it's great on a social level as well.
But if you've ever played regularly you will know what to do this there is a variety of equipment that you will need to carry around with you.
You will need, at the least, cleats, shin guards, a jersey, shorts and socks, a water bottle, and most importantly a soccer ball!
To discover more about what equipment is used in a soccer game click on this link to go to an article I wrote listing every piece of equipment used.
Sure, you could just throw these things in any old bag that you find around the house, but having a bag that is high quality enough to withstand the constant use and has specifically-designed compartments to keep all the items separate, is such a better and more convenient experience.
Where to buy soccer bags
With all my recommendations I link to the product on the Soccer.com website and on Amazon.com.
Amazon.com: because everyone knows them and many people are more comfortable buying from them.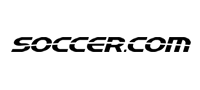 Soccer.com: because there's nothing like using a specialized soccer website to buy a soccer product and in my opinion, soccer.com is one of the best soccer-specific retailers out there.
Not only are Soccer.com experts in this area but they offer a huge range of products, quick shipping, easy returns, and great sales.
My recommendation is that you have a look at soccer.com, but ultimately the choice is yours.
My Recommendation for the Best Soccer Bags
There are two main types of soccer bags you can buy.
A backpack and a duffel bag.
I'll give you my recommendation for both.
Backpack
If you are looking to buy a soccer backpack my recommendation would be to look at the Adidas 5-Star Team Backpack.
Although a backpack style bag usually has less space than a duffel bag, it has the significant advantage of being able to carry it on your back rather than over a shoulder or in your hand.
This backpack has multiple compartments including a ventilated one specifically for your cleats or other footwear which is perfect after a game when they are muddy and you want to keep them separate from the rest of your things.
It is spacious enough to fit a soccer ball, has a cooler pocket, a 17-inch padded laptop pocket, and even has a water-resistant base so you don't have to worry about putting your bag down at the side of the field even after it's been raining.
This well made and durable bag has great reviews on both Amazon and Soccer.com and is well worth considering as a useful bag for carrying around all your soccer equipment.
Check out this bag on the Soccer.com website by clicking here.
Or go to Amazon to check it out by clicking here
Duffel Bag
If you are more interested in purchasing a duffel style soccer bag then I recommend the Adidas Defender III Large Duffle.
The advantage of a duffel bag is that it generally carries more, and has more space, than a backpack style bag. This bag is no different.
With dimensions of 29″L X 13.5″W X 15″H the Adidas Defender III Duffel Bag has all the space you need to carry around your soccer gear.
Not only does it have multiple separate compartments to organize your equipment including a valuables pocket, but the shoe compartment is ventilated. This helps to prevent those well-used cleats smelling worse than they should!
Weighing 1.83 pounds, it is lightweight and it looks great as well.
This bag has everything that's needed to be a great soccer bag for you.
Click here to go to the Soccer.com website and check out this bag.
Click here to go and check out the price of this bag on Amazon